With ideas and support flooding in, it's almost time for the panel of dedicated city-building Edmontonians responsible for ultimately deciding which idea will be brought to life in Edmonton to begin reviewing all the fantastic submissions.
The Idea Den panellists for The Edmonton Project are a complementary mix of passionate Edmontonians that support both the growth of our city and community engagement. We are excited to announce who the members of the Idea Den panel are and to provide more information on why they have been selected to facilitate the process of choosing that one big idea. The panellists are: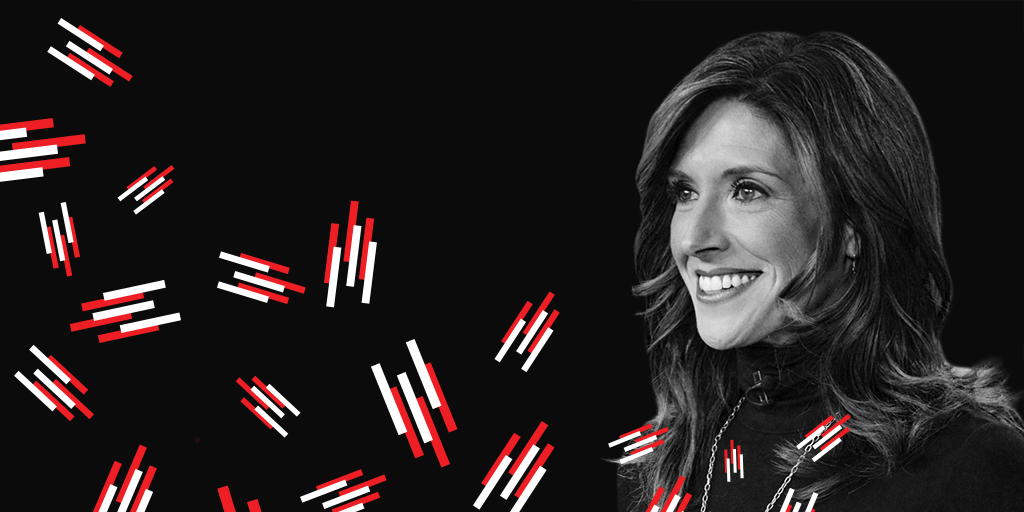 Carrie Doll is the owner and founder of Carrie Doll Consulting, which offers a wide range of communication services. Carrie is a professional emcee and moderator. She has been the keynote speaker at numerous events. She offers one-on-one public speaking coaching to Presidents, CEOs and sales teams and well as personalized moderating coaching. She also offers training in social media and on camera presentation.
Carrie was a television journalist for 20 years. She holds a degree in Communications from the University of Calgary and a diploma in Broadcast News from SAIT. She did an internship at ABC News in Lubbock, Texas and began her television career in Yorkton, Saskatchewan. From there she worked at numerous television stations across Alberta before settling down in Edmonton where she anchored CTV news at 6pm for 13 years. Over the years Carrie interviewed countless newsmakers locally, across the country, in the entertainment industry and politics including many premiers, prime ministers and US President Bill Clinton. Carrie believes in giving back to her community. She is the Chair of the Stollery Women's Network, the honorary chair of the YWCA Women of Distinction Awards and the Glenrose Hospital's Courage Gala and she is on the board of the Edmonton Singing Christmas Tree Foundation. She was honored as one of the top 100 citizens in our province during Alberta's Centennial celebrations and chosen as Edmonton's Woman of the Year in 2002.

Ryan talks news, politics, and pop culture as host of The Ryan Jespersen Show, weekdays from 9 to noon on 630 CHED. You may have also seen him in action as the in-game host at Edmonton Oilers home games. Ryan is a member of Avenue's inaugural class of Edmonton's Top 40 Under 40, and one of Alberta's 50 Most Influential People, according to Alberta Venture magazine. Ryan is a proud resident of Edmonton, and a loud champion of its potential.

Krista Ference is a community organizer and a mother of two daughters. Her work in the community began during her first year living in Boston, Massachusetts more than ten years ago while her husband, Andrew, played for The Boston Bruins. She sat on a development committee for the MGHFC Storybook Ball and sat on the Board of Directors for Beacon Hill School. Krista worked closely with The Bruins Foundation on numerous efforts as well took the lead on many other charity events in the city. Since arriving in Edmonton four years ago, Krista has held a full term as a board member for the Edmonton Oilers Community Foundation, currently sits on the Board of Directors of The Royal Alexandra Hospital Foundation and co-chairs the Harvest Celebration Gala for the Lois Hole Hospital for Women.
Previous to all of the above, Krista was a professional athlete from the age of 17 until age 28. She was a member of the Canadian National Snowboard Team and in addition to World Cup and several other competition circuits, competed in four X-Games in her sport. During these years, Krista lived in Whistler, Pittsburgh, and Calgary. She has travelled extensively all over the world and continues to travel often and seeks adventure. During her time living in various cities, she has seen how their use of spaces and putting initiatives into action can transform communities. Her world travel has brought to her attention many, many possibilities based on what other places have achieved.

Cheryll Watson is a lifelong Edmontonian who believes strongly in engaging the community to showcase all that Edmonton has to offer. As vice-president of Urban Economy at Edmonton Economic Development Corporation, Cheryll is passionate about contributing to the exciting evolution of our downtown and the economic health and vitality of our city. She works hard to encourage and enable innovation and growth in our entrepreneurship communities. An active volunteer on her own time, she also believes companies need to engage their employees to get involved and give back. Prior to joining EEDC, Cheryll spent 15 years with financial software company Intuit, where she was recognized for her success in building brands, leading large-scale, transformational change and increasing employee engagement. In just one year of leading Intuit's We Care and Give Back initiative the program quadrupled the company's contributions to the community.

Ayaz Bhanji is proud to call Edmonton home for over 40 years, growing up on the west side. Attending Jasper Place High School, and continuing with post-secondary education first at the University of Alberta where he acquired a Bachelor of Science (Pharm); then at Athabasca University for his MBA. Being passionate about volunteering and community leadership, Ayaz is currently the President of the Alumni Association of the U of A – he is the voice for over 125,000 alumni in the Edmonton area, and over 275,000 worldwide. Ayaz served as President of His Highness the Aga Khan Council for 6 years, where he represented over 5,500 volunteers in the community. As former co-chair of a joint liaison committee between the Ismaili Council and the U of A, Ayaz strengthened the relationship between the Ismaili community in Edmonton and his alma mater. Professionally, Ayaz is a very successful entrepreneur with various businesses, including the largest RE/MAX office in Edmonton. He is also the Senior Partner of EPC Capital, an Edmonton-based real estate development company. On a personal note, Ayaz participates in many charitable organizations including the Children's Miracle Network and the Realtor's Community Foundation, and volunteers a great deal of his time to various worthwhile causes. He has three children, ages 20, 17 and 15. He loves to travel, and play golf, hockey and volleyball in his spare time.
In November, these individuals on the Idea Den panel will create a shortlist of the top 10 ideas. Then, shortlisted ideas will receive design, construction, and engineering support before they are pitched live at the Idea Den event to the panellists and a public audience where a final idea will be chosen. All this will take place in January. Stay tuned for the details!